Maine Coon Kitten Queen
Deja Vu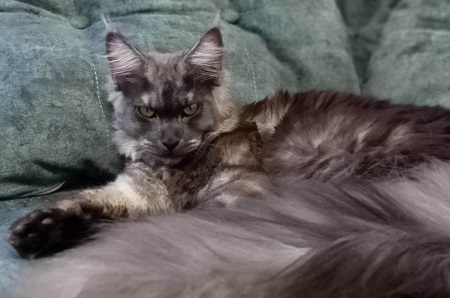 Litter Links: First litter planned for Feb of 2023
We are so excited to have Black Smoke Queen Deja Vu as part of our clan! She is a gorgeous and intimidating looking gal. With big personality and lots of love to give.  We cannot wait to see what her babies look like. 
She will throw some big kittens. 

A Kitten from Deja Vu will have you thinking about all your dreams of a gorgeous Black Smoke Maine Coon: and you might just wonder is this really happening, or is this Deja Vu?
We believe a kitten from Deja Vu will be a wonderful addition to any family!
Deja Vu's Parents