Maine Coon Sires
Our Gentle Giants

Mussorgsky        Hunter        Yota       Za Merlin

Our Maine Coon Sires are specially chosen from top award winning bloodlines. We breed for size as well as a loving and gentle personality.

Umbrae Adyota (YOTA)

Black Silver Mackerel

Vorkun Bruno

(Bruno)

Black Smoke

Kristolin Dandy (Dandy)

Black Smoke

Za Merlin (Rauchen)

Black Smoke with White

& Dominant Blue Eyes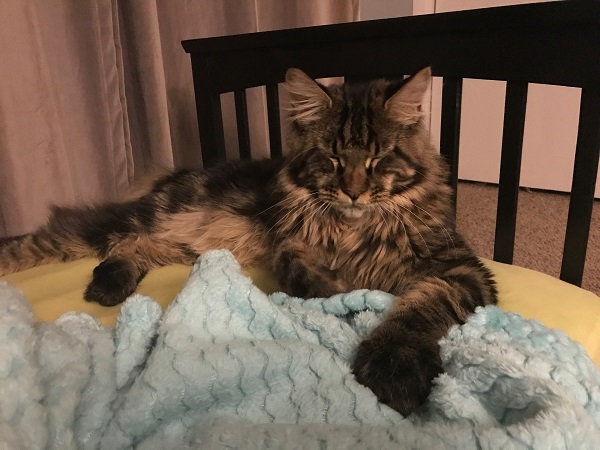 Mussorgsky (Zorsky)
Brown Black Classic
Mussorgsky
*Registered as Dominix Artimax Elbarko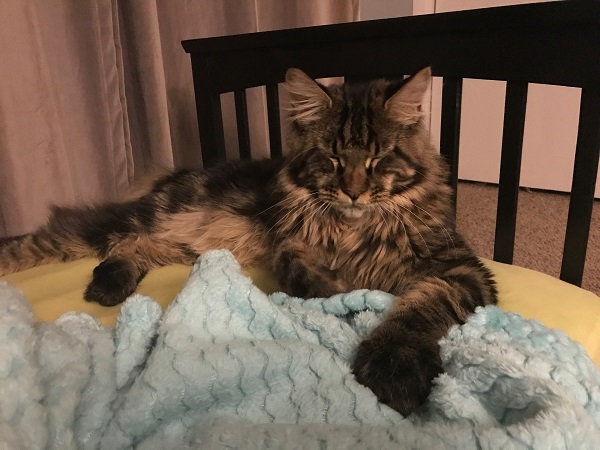 This Gentle Giant is as Gentle as he is big. "Sogorsky" is the sweetest biggest cat! His first litter was amazing and all the kittens were really big. The best thing about him is his incredible personality. He is so gentle with the kids and lets them play and lay all over him.
We are so grateful for this amazing addition to our breeding line.
This picture is at 9 months old, he weighs 18 pounds.

| | |
| --- | --- |
| 5 year old granddaughter :) | Mussorgsky just chilling |
---
"Yota" (Umbrae Adyota)
| | |
| --- | --- |
| "Yota" is a Silver Mackerel with White. We love having this youngster around. He keeps us young. He is abrupt and carefree. Super playful and super affectionate. He is already a big boy and will throw some gorgeous offspring.  | His name means: Shadow infused with light! He is a COOL Cat! |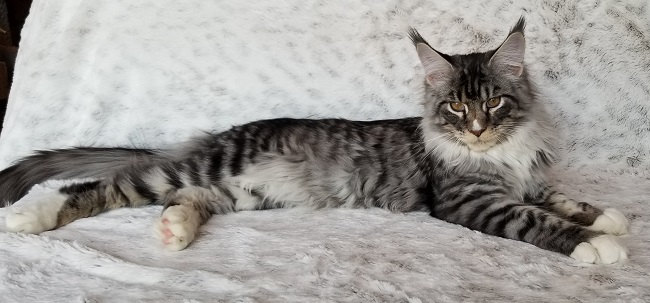 ---
"Rauchen" Za Merlin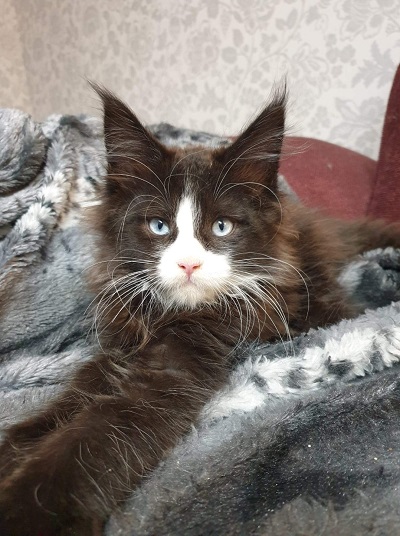 Rauchen Za Merlin is our Dominant Blue Eye boy descending from the original Elvis Blue eye dominant. He is 100% pure bred Maine Coon. No imposter here! The sweetest temperament and a big personality to match his big presence. We are so grateful to Nadine Fletcherfields to have him.
Bruno
---