Maine Coon Kittens for Christmas!



NEW Available kittens :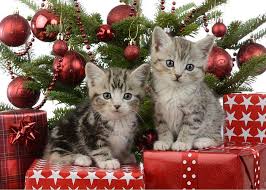 Maine Coon Cats and Maine Coon Kittens
Find out what your missing!
At SMMCC we raise the very large, gorgeous long hair variety with the lion like look, gentle temperaments with great personalities!
     Cat Health Care

Kitten Health
Cat allergies
Cat illnesses
Cat flea treatment


Choosing a kitten

Baby Kittens
Pictures of kittens
Understand your Maine Coon

  The Maine Coon Breed
If a Maine Coon Cat has never been part of your family, you have no idea the joy a Maine Coon Cat can be. Their temperament and personality are wonderful. Just one look and it is obvious why the Maine Coon Cat is the official cat breed for the state of Maine not to mention one of the most popular breeds in the world.

Emmy Sips her "Dew" while working on the computer


Maine Coon Cat Behavior

Cat sounds
Cat Training
Training a kitten
Raising a Kitten

    Share Your Pictures

Funny kittens - pictures & videos

Post your own Cat picture
Rate the best Cat video
"Big Maine Coon" cat pictures

Do you have the largest Maine Coon cat?
A very distinctive breed of domestic cat,  large bone structure, incredible intelligence, gentle personality and dog like traits. It is one of the oldest breeds of North America.

Cat Names:


Female Cat Names
Other Names for Kittens

Cute Kitten Names

The Best Cat Food
Cat Food Recipes
Cat treat recipes
Kitten Food


Online Pet Supplies


Cat furniture
Cat toys
Best cat toys 
| | |
| --- | --- |
| | Maine Coons... Are they really cats? |
Having a cat that talks to you is just one advantage to owning this breed. We laugh because our cats all come when you call them by name. (Well most of the time). They each know their name. They also know the sound of the squeak of the door opening for meal time.They act more like dogs than cats.

We raise all our kittens under foot and socialized with the family. They are the most loyal loving friend and family member. We often refer to them as the dog lovers cat because they act so much like dogs. Our cats love to fetch things for us to throw and play with them. They are indeed gentle giants, but even though some grow to be so big (we have some big guys) they are so gentle with us that you never sense any kind of aggression from them. They are actually quite the opposite.
One of our favorite things is watching the kittens grow. Opening their eyes after about the fifth day. Starting to "wobbledy walk" on about the 14th day. Running jumping and playing by the end of the 4th week, until it is hard to see them go after the 10th- 12th week.
We are particular in our breeding process and also in our selling. We want loving families that will make a lifetime home for their kitten. We will ask you to sign a contract. We have taken great care in making sure you receive a healthy and wonderful pet, and want to be assured you will continue that care.
Hypertrophic Cardiomyopathy (HCM) and Hip Displaysia are common problems in many domestic breeds. However genetic traits do not always show up until the cats are past their optimal breeding age. For that reason we are working to breed out these genetic traits through family Gene pool and testing. Our Maine Coon Cats and Maine Coon Kittens come from championship lines and all our queens have been tested for HCM
As you can see we are just getting the site up and going. We will have great articles on each of the topics listed above and many many more. We are hunting for the best discount sources for you and also the best suppliers and resources for all our cat and kitten needs. We will be getting information on all your cat questions and compiling them here in one place. If you see something you would like included here please email and let us know.

We have Maine Coon Kittens for sale 2 -3 times a year. Our current litters are on our kittens page and past litters are posted here.
Retired Maine Coon Cats available to a good home. Call for information.
Available Maine Coon Kittens are posted here and updated regularly. Come back often to see new updates.
Maine Coons come in manny colors and patterns. Some patterns are dominanat others are recessive.
Our Maine Coon Queens are top breed quality. We are very concious of their health.
Our Maine Coon Sires are top breed quality. We are very concious of their health.
You can make your Maine Coon reservation by filling out the form and hit submit.
Maine Coon Connections Policy Page explains how we operate and what you can expect as a guarantee from us. Plus, what we expect from you.
Check out our Maine Coon Kitten Sales Contract before deciding if our kittens are right for you. We want to be sure all our Maine Coon Kittens will live happy long lifes.
Why Maine Coons? What is special about the breed? How did we get started? How can you get connected?
Maine Coon Cats are big cats with a huge personality, the best addition to any family. We only deal with the best of breed. Contact us to make your reservation today.
Maine Coon Cats and Maine Coon Kittens their journey from our cattery to your hearts!