Maine Coon Kitten Queen
Duchessa Epiphany - "Epi-Puppy"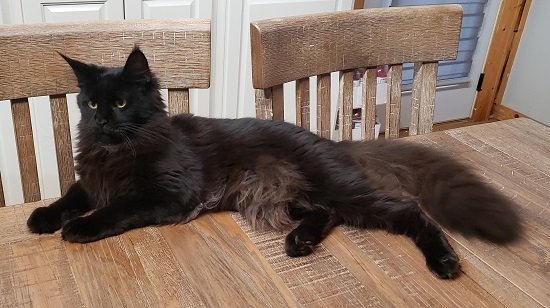 Epiphany is a black smoke queen. She is still young and won't have her first litter until Spring of 2022. She is already a big girl and so gorgeous. 
She is super energetic and very affectionate part of our family. We call her Epi Puppy because she acts more like a puppy than a cat. She runs up and jumps on your lap and literally wags her tail. She gets in the trash, loves the water and talks all the time. She is super smart.
She will throw some big kittens with Mussorgsky  for a dad. 
A Kitten from "Epi" will be a a wonderful addition to any family
Epiphany's Parents