Maine Coon Queens

Maine Coon Queens
---
Felicity is a Gorgeous Silver Classic Maine Coon Queen. She has a curious temperament and loves to get into everything. If you fix the sink clean the floors etc. she has to be right there.

She has been a great mother and companion and her kittens will be the same. She is as sweet, as she looks serious.

---
| | |
| --- | --- |
| | Indigo is a Solid Blue Long Hair. She is fierce looking but looks can fool. She is super sweet. She is turning out to be as stunning as her parents below. |
---
| | |
| --- | --- |
| | Sayomi means beautiful night. And this very large gorgeous black smoke. She is a fantastic addition to our breeding program. All our breeding cats are genetically tested and are HCM n/n Felv/FIV Negative. We feed our cats only the best kitten and cat food.  We place each kitten with a certified health guarantee. You can read more about that on our reservations page. |
---
| | |
| --- | --- |
| | Mussette is a gorgeous solid Blue. She is a great mom and raises some big kittens. We love how attentive she is to all the kittens in the house, and is especially sweet to her mom friends.  |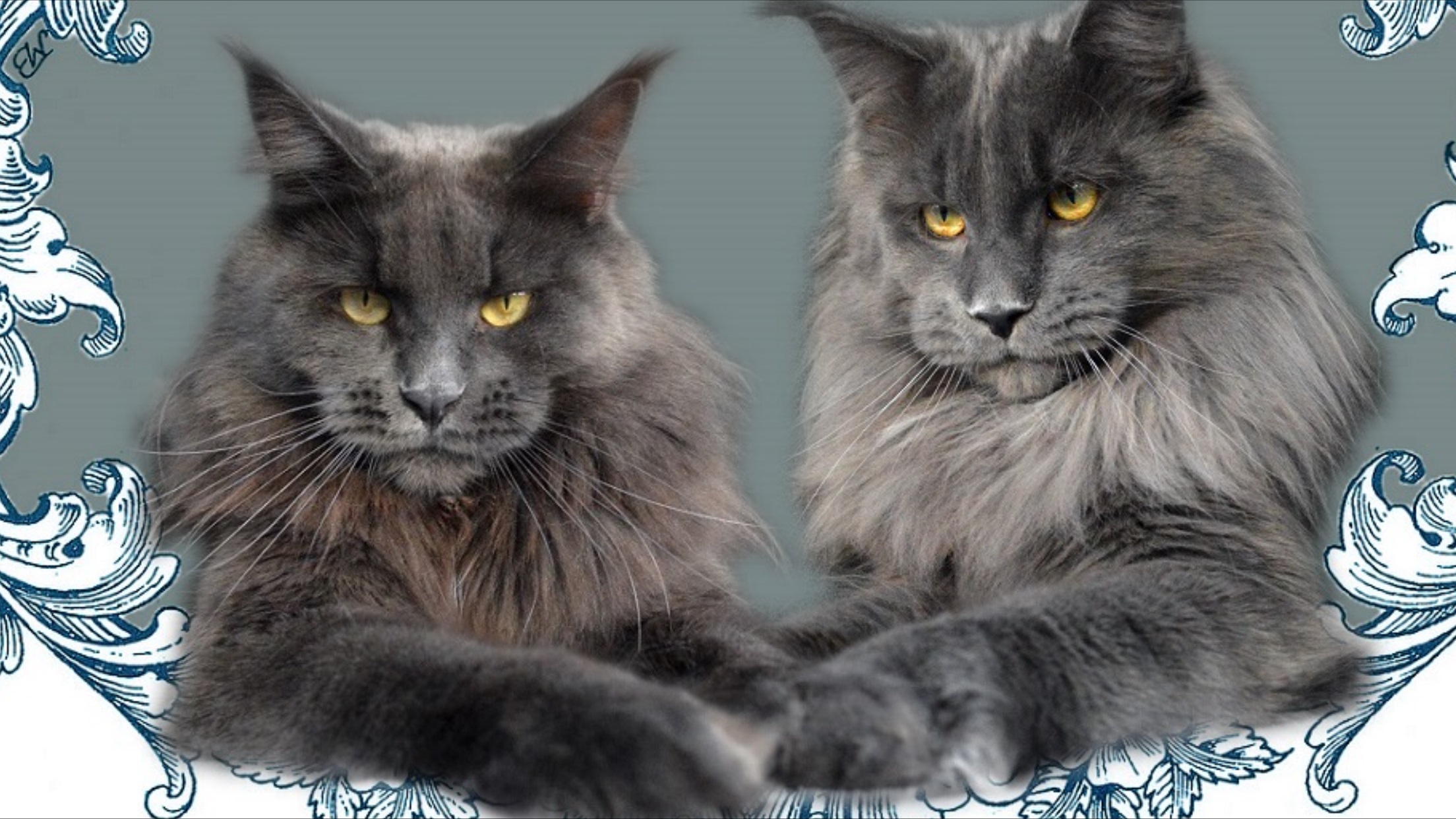 ---
Rhapsody "In Blue"
*Registered as Sherlynx Chelsea
| | |
| --- | --- |
| | Rhapsody is a Blue Classic Maine Coon from Moscow Russia. She looks fierce like a lioness, but she is the sweetest most playful queen we could wish for |
---
Our Maine Coon Queens are specially chosen from top award winning bloodlines. Even further than that we breed for a good loving personality and a female that is a good mother to her kittens. Joy is one of our Matriarchs. There is no real telling you how big she is. Folks who come to the door - their first comment "Wow - she's big". She looks mean. So we tell them we named her Joy. Joy because she brings the joy. She is so super sweet it is incredible. 
---
"Desi"
| | |
| --- | --- |
| | Desi is a wonderful wonderful mom to her kittens and any kitten that approaches her. She is super atttentive to her kittens and raises some of the most affectionate lap cats we have had.  |
---