Maine Coon Kitten Queen
"Diamond Enigma"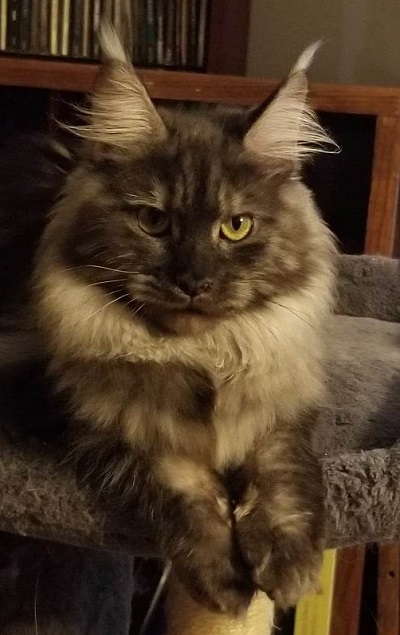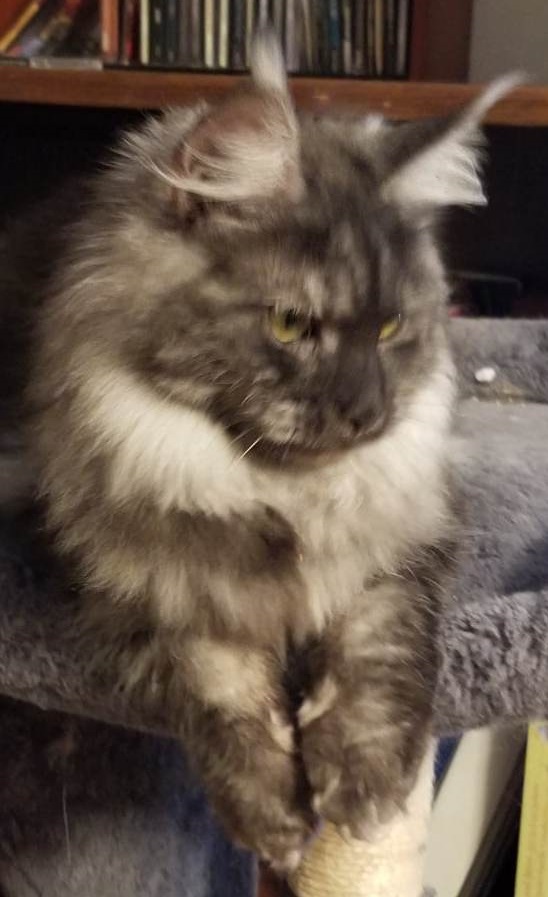 Past Litters: 
Links
Diamond Enigma "Lady DI"  is Our Black Smoke Queen.  
She will have the most beautiful kittens. Black smoke is a recessive trait so we can pair her and get many colors and patterns. We are excited to see her kittens. Her first litter will be in the fall of 2023. 
She is a very talkative and playful young lady and we believe she will be a fantastic mom.
Lady DI kittens will be gorgeous, and will be a a wonderful addition to any family.

Queen's

Parents