Maine Coon Kitten Queen
"Minuet"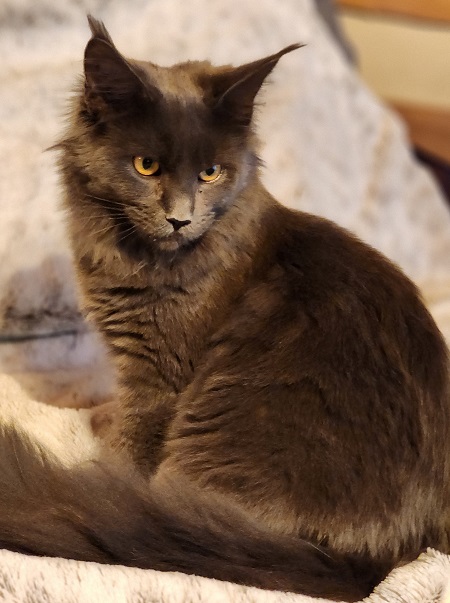 Past Litter Links:
First pairing will be in spring of 2023
Minuet is a Gorgeous Solid Blue
She is the Daughter of Rhapsody and Father Umbrae Adyota.  Her first pairing will be in the spring of 2023. She is a graceful affectionate girl. She loves to help the other mom's look after their kittens. So, we believe she will be a good mom. She is super playful and attacks the mice and feathers with great fervor. She is very muscular and super super fast! Then at the end of her play she likes to find a warm lap and a good cuddle.  She watches everything and likes to be in the middle of whatever is going on.
She will have gorgeous long hair kittens.  They will range in color from: Blues, Black Smoke, Brown Black, Silvers, and Blue with white.
Minuet's Parents
| | |
| --- | --- |
| Mother | Father |