Maine Coon Kitten Queen

"Name"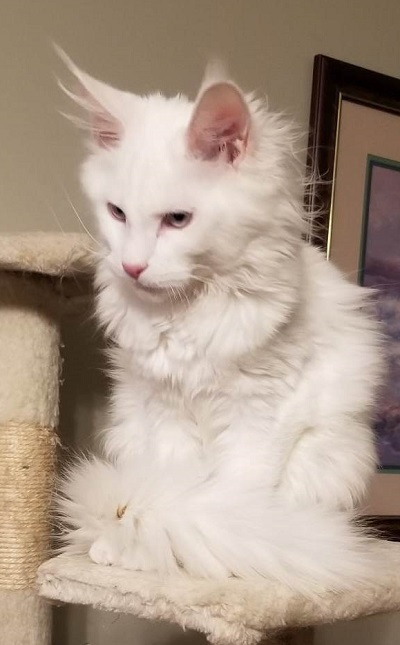 Past Litters: 
Links will be posted here
Gwyneira "Snow Fire"
  Snow Fire is our Solid White Blue Eyed Queen
She is absolutely stunning in person. Her personality is so gentle and sweet. She is super people oriented. Loves lap time and popcorn time. Her first litter will be in the fall of 2023. 
Snow fire's  kittens will be gorgeous and will be a a wonderful addition to any family.

Snow Fire's Parents